Drawn together by a shared passion and lifetime commitment to positive change, we are development and humanitarian practitioners with decades of high level experience in international agencies, national institutions, the private sector, civil society, and academia. As individuals, we have proven track records in using collaborative and interdisciplinary approaches to our work. We have provided leadership for the design and management of policies and strategies in governments and intergovernmental agencies; supported countries in the development, implementation, and evaluation of sector policies, plans and initiatives; helped shape the international development architecture; and applied principles of aid effectiveness to development cooperation.

President and Chief Executive Officer (Lead – Education & Development)—Cream Wright is an education expert and development practitioner, specializing in the cultivation of innovative solutions for responding to problems and challenges.
CV for Cream Wright
2010-Present: Head of Redi4Change LLC (New York Registered Firm) offering services to address development challenges in education, health and advocacy/communications.
Examples of relevant assignments, experiences and achievements during this period include:
Prepared an education position paper on Adolescent Well-being in West and Central Africa, for UNICEF WCAR to address fragility due to: civil conflicts, terrorist activities, food insecurity, forced migration, Ebola crisis, deep poverty, high youth unemployment and weak governance in the region. (2014-2015)
Developed the National Curriculum Framework & Guidelines for Basic Education in Sierra Leone for the Ministry of Education Science and Technology (MEST) through a nation-wide consultative and participatory process, facilitated by UNICEF (2014-2015).
Provided support to Sierra Leone (MEST/UNICEF) to mitigate impact of the Ebola emergency on education, and develop strategies to re-open schools and restore learning.
Support to China (Ministry of Education) for Design of E-learning as an Integral part of the National Education System; through a major national seminar/workshop.
Consultant for design of the "No Lost Generation" inter-agency strategy to support Education for Children/Youths affected by the Syria Crisis, I.e. those displaced as refugees in the neighboring countries of Jordan, Lebanon, Turkey, Iraq and Egypt.
Prepared paper on Youth and the Challenges of Food Security in Africa for workshop organized by the Society for International Development, supported by the Rockefeller Foundation. Paper published in the SID Journal: Development[1].
Prepared a Technical Paper for Islamic Development Bank, as basis for their first-ever Education Strategy Paper; to guide IsDB education operations/financing in its Member Countries, and to help shape collaboration with development partners. (2011 – 2012).
Developed a funding proposal for quality education with equity in DRC. The focus is on "Education for Transition from Fragility to Development" in a post-conflict country. This was designed to secure funds from donor partners (DfID). (2011 - 2012)
Consulted stake holders and developed an "Issues Paper on the Role of Assessment in Education for Transformation" in Liberia. Focus on using education to revitalize development in post-conflict Liberia. Assignment for Ministry of Education, financed by Open Society Institute (OSI) and Soros Foundation. (2010-2011)
Prepared a major funding proposal for education in the Philippines based on extensive consultations with stakeholders including the Moro Liberation Army (MLA) and leaders of the Autonomous Regions (ARM). Focus on equitable access to quality education and learning achievement for all. Facilitated use of donor funds (AusAID) by Government and partners such as UNICEF-Philippines (2011).
Drafted the Human Development Pillar (HD) for the Second Poverty Reduction Strategy (PRS II) in post-conflict Liberia. This Pillar integrates contributions from Education, Health, Social Protection and Water & Environmental Sanitation (2011–2012). Assignment for Government of Liberia, financed by donors (World Bank/UNICEF).
Developed a Framework & Methodology for Enhancing Quality of Basic Education in Botswana; through nation-wide consultations (2010-2011). Assignment for Ministry of Education and Skills Development, facilitated by UNICEF-Botswana.
Explored issues on numbers and quality of teachers for countries to achieve MDGs/EFA education goals. Prepared a technical paper[2] for a Teacher Education Policy workshop in Mauritius by the Center for Commonwealth Education of Cambridge University (2010).
Facilitated collaboration on Open and Distance Learning (ODL) to accelerate/consolidate preparation and support of quality teaching professionals. Led inter-agency consultative meeting (COL, UNICEF, UNESCO, NGOs, CSOs, etc.) to explore issues and develop action plans. Assignment was part of a one-month Executive Attachment in Vancouver Canada, sponsored by the Commonwealth of Learning (COL) in July 2010.
[1] Cream Wright (2013); "Youth and the Challenge of Food Security in Africa: Thoughts on the potential role of 'talent academies'"; Development (2013) 56(2), 241-256. Doi:10.1057/dev.2013.26
[2] Wright, Cream; "Transformative Models of Practice and Professional Development of Teachers"
in MacBeath, J and Mike Younger (eds), Nov. 2012; A Common Wealth of Learning: Millennium Development Goals Revisited. Routledge, London
Global Chief of Education and Associate Director of Programs at UNICEF HQ in New York. Led a global team of Senior Advisers and liaised with Regional Advisers and their teams, to define and coordinate work in 154 countries. Spearheaded policy and strategy work such as preparation of Medium Term Strategic Plans (MTSP). Provided leadership and guidance to over 500 UNICEF Education Staff in regional/country offices. Provided on-demand advice to senior officials and policy makers in Ministries of Education. Lead spokesperson for UNICEF on education at international forums and partnership events (EFA; FTI/GPE; MDGs). Also led advocacy strategies and activities with donor partners.
Examples of assignments, experiences and achievements during this period include:
Transformed UNICEF's standing/reputation as a player in education and development through visionary policies, innovative strategies and bold initiatives; as well as utilizing a drive for results based on teamwork. This transformation facilitated the highly successful fundraising efforts for UNICEF's education work, with annual expenditure rate growing from US$203 million in 2002 to over US$600 million by 2009.
Provided leadership for UNICEF to be an active and highly valued partner in the EFA Movement led by UNESCO and in the former EFA-FTI (now GPE) anchored by the World Bank. In the same vein ensured that most key partners became members of the U.N. Girls' Education Initiative (UNGEI) partnership, coordinated by UNICEF.
Played key role in developing a fit-for-purpose methodology and financing strategy (Transition Fund) for EFA-FTI (GPE) to provide support for education and development in the so-called Fragile States and Post-Conflict Countries.
Developed a comprehensive Education Strategy Paper for UNICEF based on consultation with field offices and dialogue with major donor partners. The paper was endorsed by UNICEF's Executive Board to guide education programming and partnerships.
Led/coordinated global stock-taking process, followed by an analytical review, to reshape and consolidate child-friendly school models (CFS) as main UNICEF tool for enhancing quality in education. Led a small team to produce a comprehensive reference manual and conduct regional workshops to build capacity of UNICEF staff and their Government counterparts. E.g. provided policy advice / technical support to the Government of China on piloting, mainstreaming and setting standards for child-friendly schools; to implement new policies on "quality with equity" and "whole child development" in education.
Introduced an innovative approach to early learning and school readiness based on an existing health development strategy, the "child-to-child" early childhood model. This works with children already in school, provides them with simple toys games and materials, and prepares them to engage pre-school siblings by stimulation and structured play. This prepares pre-school siblings to start school at right age, and ready to learn.
Introduced the innovative concept and principles of Talent Academies as a strategy for education and training of youths with talents that are not catered for in conventional education. Initial focus on youths who missed out on formal schooling due to conflict and other disruptions. Extended to strategy for youths who are successful but disillusioned by lack of relevance in the mainstream curriculum.
Developed and introduced the concept of Learning Along Borders for Living Across Boundaries (LAB4LAB). This uses quality education facilities and other infrastructure to improve life and ameliorate grievances felt by marginalized border communities, which are often incubators of conflict across national boundaries. Focus on sub-regions with cross-border conflicts such as Liberia, Sierra Leone, Guinea and Cote d'Ivoire. Liberia's Ganta School (facilitated by UNICEF), is an example of a LAB4LAB school.
Developed the Essential Learning Package (ELP): as a new strategy for using inputs of learning resources and other important supplies/services to boost school enrollment, strengthen attendance and promote learning achievement. The package is derived from stakeholder's participation and consultation. The focus is on using "emergency-type" measures for countries with persistently low levels of enrolment and completion. It worked well in countries such as Burkina Faso, Niger and Mali.
Special Adviser & Head of Education at Commonwealth Secretariat, London. Provided education policy advice and promoted technical collaboration amongst 54 Member Countries. Brokered financial assistance between countries and provided guidance for the Commonwealth Scholarships & Fellowships Scheme. Responded to official requests for information, data analysis and technical/policy advice, especially on higher education issues. Planned triennial Conferences of Commonwealth Education Ministers (CCEMs) for policy dialogue and thematic project collaboration. CCEMs hosted by Botswana (1997) and Canada (Halifax, Nova Scotia in 2000) led to thematic projects on Education & Technology, and Quality Education for Development. I highlighted the use of ICT for access, quality and management in education systems through case studies from Singapore, Britain, India, New Zealand and Caribbean region; published as "Issues in Education and Technology"[1].
[1] Wright, Cream, Editor (2000); Issues in Education and Technology: Policy Guidelines and Strategies
Commonwealth Secretariat, London
Founder & Managing Director of "Research, Education and Development Initiatives – REDI Ltd", a consulting firm based in Sierra Leone. Provided services mainly to development agencies and Governments in the developing world. Assignments in over 60 countries (mainly Africa and Asia) for: World Bank, UNESCO, Commonwealth Secretariat, Rockefeller Foundation, Action Aid, African Development Bank, UNICEF, The British Council, Academy for Educational Development, etc. Worked on: project identification; project supervision; curriculum planning; policy analysis; program design; project review and assessment; monitoring & evaluation; and general planning and problem solving. African Countries served include: Ghana, Malawi, Botswana, Lesotho, Swaziland, Zambia, Kenya, Ethiopia, Eritrea, Uganda, Tanzania, South Africa, Seychelles, etc.
Lecturer (rose to Principal Lecturer), "Technical & Business Education Department" at Milton Margai Teachers College. Led and coordinated curriculum design for the new teacher education programs as well as for technical subjects in secondary schools. Set up the "Centre for Research in the Education of Secondary Teachers" (CREST), and pioneered "Collaborative Action Research in Education" CARE[1], to involve school teachers and education officials in action research and reflective practice. Secured funds for CREST and for research in West Africa from IDRC, CIDA, and the British Council. Spearheaded formation of regional research network ERNWACA (Educational Research Network of West and Central Africa). Served as Lead Evaluator (Science and Math) and on various expert panels (Science and Social Studies) for the national curriculum planning exercise, which was part of World Bank financed education reform programs (IDA 2 & IDA 3) in Sierra Leone.
[1] Wright, Cream (1988); "Collaborative Action Research in Education (CARE) – Reflections on an Innovative Paradigm;
International Journal of Education and Development, Vol. 8 No. 4, 1988
Highly qualified (with a PhD and two Masters Degrees) and experienced in education and development, with a focus on innovative strategies in policy/planning for results in a wide range of country contexts. I have been an integral player in the global EFA and MDG movements as processes, procedures, protocols and frameworks have evolved over the years. My contribution and experience in this regard enables me to provide a unique set of insight, expertise and deep understanding that can support countries and agencies seeking to achieve key goals in education and development. My expertise and experience are in the field of development broadly, with particular emphasis on education and development. Areas of specialist interest and competence are: Education Policy Analysis; Curriculum Planning & Evaluation; Innovative Strategies & Problem Solving; Teacher Education & Professional Development; Education and Leadership; Equity and Human Rights-Based Approaches; Tech/Voc Education & Training (TVET); Youth Education for Employment; Monitoring & Evaluation; Quality Assurance; and Learning across Cultures. In general I am highly knowledgeable on education issues at various levels, from Early Childhood or pre-school to primary, secondary and higher education. I am also experienced in the design of alternative forms of education and training for young people in fragile States.
I received extensive training and experiential learning in a long career; through numerous formal courses, seminars and workshops. Areas include policy, planning, monitoring and evaluation; all in the changing contexts of education and development.
Ph.D. Educational Innovations and Development (The University of London Institute of Education - 1984);
Thesis: The Theory and Practice of Education Innovations (Based on extensive field study and impact assessment of the World-Bank-financed program of curriculum diversification for secondary education in Sierra Leone)
Phil. Epistemology and Cross-Cultural Curriculum (University of Aston; U.K. - 1983);
Thesis: The Foundations of Knowledge - A Cross-Cultural Perspective (through part time studies and presentation of a thesis)
M.A. Educational Planning & Development (University of London Institute of Education - 1978);
With Distinction; Major: Curriculum Planning, Minors: Economics of Education, Teacher Education and Education & Social Research Methods  
B.Sc. Combined Honours (1st Class) Education and Engineering (University of Aston; U.K. - 1977);
With First Class Honours; Education Majors – Sociology of Education; Philosophy of Education; Engineering Majors – Transport Planning and Metals & materials Science
Diploma in Civil Engineering (University of Sierra Leone - 1971);
Major Subjects: Theory of Structures; Strengths of Materials; Soil Mechanics; Traffic Engineering; Surveying; Design Studie

(Lead Expert – Communication and Advocacy)—For over a decade, Patricia Moccia served as a senior member of UNICEF's Division of Communication, developing global communication strategies, messaging and advocacy campaigns.
CV for Patricia Moccia
Our professional eCommerce Website Design services are for businesses that want a great-looking, effective website to contend with large, established online retailers.
If you're like most small business owners, you're far too busy to design and build the eCommerce site you need to compete on the web. But with GoDaddy, you don't have to worry – we do the hard part for you, quickly and professionally. Once you decide between our Online Store and WooCommerce options, our professional staff works with you to create a custom website that fits your style, needs and budget.
Here's your chance to get affordable eCommerce website design services from a GoDaddy web expert. You can trust our talented team to create the online store you want.
Simply give our expert design team the basics about your business. Then browse our selection of Online Store and WooCommerce themes and choose the one that best fits your brand and vision.
From there, our team will create a full-featured eCommerce website based on your comments and theme, using the images and text that you supply.
Our expert designers know what it takes to sell online and will create an eye-catching web store that provides a simple, compelling shopping experience for your customers – all for less than you think. Once you stock your store and put on the finishing touches, you'll be selling your products online in no time.
Yes. At GoDaddy, we don't just create websites and leave customers to fend for themselves. With our Standard Web Store plan, you get 6 hours of site updates during your first 12 months, so you can keep your store current – without the hassle of updating it yourself.
Using the built-in Design Manager, you can easily request updates to your online store. Just send us a description of your update and the Design Manager will notify you when the site changes are ready for your review.
With our Premium Web Store plan, changes are available at an hourly rate. Simply call your design consultant for details.

Lead Expert – Monitoring and Evaluation and Systems Analysis. Dr. Ko-Chih Tung is foremost a strategist and a methodologist in the scientific development of systems.
CV for Ko-Chih Tung
Dr. Ko-Chih Tung, Lead Expert delivers scientific reliability and validity essential for public trust and confidence, to evidence-based policy and results-oriented management based on systematic monitoring, evaluation and assessment. Applying best practices in management, survey research, social statistics, econometrics, ICT and public policy, his user-oriented solutions are logical deductions from context-specific needs and feasibility analysis. He brings to the analysis in-depth insight and sensitivity gained from extensive professional experience in Europe, Africa, Asia and the Pacific. He has served as advisor, member and/or observer in SADC, OAU, ADEA, EFA FTI, UN ESCAP SIAP, SEAMEO, etc.
     As the Regional Advisor of the UNESCO Institute for Statistics (UIS), Dr. Tung established the Assessment, Information Systems, Monitoring and Statistics (AIMS) Programme at UNESCO Bangkok; and designed and directed the national and regional Education for All (EFA) Mid-Decade Assessment and Review throughout the entire Asia-Pacific region with a special focus on the unreached groups and the under-served areas. He also taught at the UN Statistical Institute for Asia and the Pacific and current years as a visiting Professor at the East China Normal University in Shanghai.
     In Africa, as the founder & Coordinator for the WG on Education Statistics, under the Association for the Development of Education in Africa (ADEA), Dr. Tung developed the National Education Statistical Information Systems (NESIS/EMIS) network in the mid-1990s.  As the Coordinator of EFA Regional Technical Advisory Group, he designed and directed the EFA2000 Country Assessments in Sub-Saharan Africa and advised formulation of post-Dakar EFA strategy. He was also the Director of UNESCO's Southern Africa Cluster in Harare before he transferred to UNESCO Bangkok.  He was recently the architect of the new inter-agency ADEA WG on Education Policy and Management Support Services to serve the African Union and its Member States.
      At UNESCO Paris in early 1990s, with the support of Swedish International Development Agency (SIDA) and the World Bank, Dr. Tung conceived and launched the national capacity development programme steered by the principles of country leadership, ownership and partnership.  This became the core strategy for NESIS in Africa and AIMS in Asia and the Pacific, both of which carried out the EFA Assessment and Review in the respective regions.  Before UNESCO, he was a SIDA/World Advisor in education policy research, planning and statistics.
      In Sweden, he headed the Ph.D. program on scientific research methodology courses and taught Quantitative Research Methods and Computer Applications at the Institute of Political Science and served as the technical advisor for the Second International Science Project of the International Association for the Evaluation of Educational Achievement (IEEA), hosted by the Institute for International and Comparative Education.
     Born in China, childhood in Japan, secondary school in Hawaii, and BA at Dartmouth in the USA, Ko-Chih Tung studied advanced ECPR postgraduate programs in Data Analysis, Econometrics and Statistical Computer Modeling at the University of Essex, UK; and International and Comparative Social Survey at the University of Cologne, Germany before obtaining his PhD in Political Science from the University of Stockholm, where he taught Ph.D. courses and advised on Scientific Research Methodology for nearly 15 years before he himself went out into the world and began practicing what he had been teaching.
Ph. D. Political Science, University of Stockholm, Sweden                                        1970—81
Specialization: Quantitative Modeling Applications in Political Science
with European Consortium for Political and Social Research (ECPSR):
Econometrics and data analysis, University of Essex, UK 1971
Internat'l & Comp. Soc. Survey & Data Archive, ISSRC Univ. of Cologne, Germany 1972
Computer Programming, University of Essex, UK 1973
Statistics (MCA-AID), Inst. of Statistics Univ. Stockholm                    1974
M.A. Reg. Econ. Integration & IR, Internat'l Grad. School, Univ. of Stockholm          1968-9
- completed courses, advanced to Ph.D. before thesis
B.A. International Rel. Dartmouth College, NH USA                                                      1964-8
Sr. Secondary, St. Louis High School, Hawaii, USA                                                         1961-4
Jr. Secondary, St. Josephs College,  Japan                                                                         1958-61
Visiting Professor, Education Leadership and Management, International Master's Degree Programme, East China Normal University, Shanghai

Consultancies: AEMS Associates (Singapore), Director International; REDI4Change (New York), Lead Expert in Scientific Methodology and Education Research; and Hifab International (Stockholm), EMIS.

UIS Asia-Pacific Regional Advisor/Director & Head of AIMS programme, UNESCO Asia-Pacific Regional Bureau, Bangkok

·     Founded & directed the UIS Asia-Pacific Regional Office, including its functions, strategy, staffing and financing; and the Assessment, Information Systems, Monitoring and Statistics (AIMS) Program Unit

·     Represent UIS & liaise with UN ESCAP SD & SIAP, EFA FTI, EFA Regional TWG, EFA Forum & WGs, SEAMEO and other bodies related to EFA, UNLD, MDG, PVRSP, etc.

Developed & managed capacity development programme, financing, co-ordination of experts, agencies, policy and technical teams, education field officers, etc., -- advisory, technical assistance and training services:

o  … National Education Statistical Information Systems & UIS annual statistical questionnaires

o  … EFA monitoring, evaluation and assessment (see website UNESCOBKK.org/EFA and /AIMS)

o  … research & evaluation of ed. policy & impact on ethnic minorities, disabled, castes, etc. for "reaching the unreached and under-served"

o  … national & regional EFA Mid-Decade Assessment, with EFA partners

·     Designed & organized EFA Mid-Term Policy Review and Follow-up Strategies ("Reaching the unreached and under-served")

·     Developed training course and taught Education Statistics and Monitoring Indicators for EFA and MDG Monitoring Course and Annual Training Programme in Official Statistics, UN ESCAP SIAP

·     * for more information, see websites unescobkk.org/efa and /aims; keywords for Internet search: Ko-Chih Tung EFA, … EMIS, … NESIS)

2011-2012

 

2009-2011

 

 

2003-2008

UNESCO Cluster Director and Representative, UNESCO Southern Africa Cluster Office, Harare, Zimbabwe

represented UNESCO in all development issues in Southern Africa

directed UNESCO programme in the countries of Southern Africa

2001-2002
Programme Coordinator, Working Group on Education Statistics, Association for Development of Education in Africa (ADEA), UNESCO Institute for Statistics, Paris (1991-8) & Harare (1998-2002)

Conceived, established & led the ADEA WGES, including its regional functions, strategy, staffing and financing

Chair & Coordinator,  EFA2000 Assessment Regional Technical Advisory Group for Sub-Saharan Africa

Developed & implemented capacity development strategy, programme, projects, tools; financing, co-ordination of experts, agencies, policy and technical teams, with ADEA Member Agencies -- advisory, technical assistance and training services in

o  … National Education Statistical Information Systems (NESIS) in Sub-Saharan Africa

o  … EFA2000 Assessment in all Asia and the Pacific countries and EFA partners

Programmed, organized and mobilized funding All Africa EFA2000 Assessment Conference, held in Johannesburg, South Africa

1991-2002
Assistant Professor / Researcher, University of Stockholm, Sweden

·     Head of Doctoral Programme on Scientific Research Methodology

·     Teacher in Quantitative Research Methodology

·     Doctoral Dissertation Advisor; Evaluation, Ph.D. Admissions Committee

·     Research Co-Director, National Election Survey of Immigrant Electorate (with the National Central Bureau of Statistics

·     Research methodologist,  the Center for Research on International Migration and Ethnic Relations

·     Research methodology adviser, 2nd IEA Science Learning Achievement, Institute for International and Comparative Education

1976-81
 

Consultancies

·     REDI4Change, Lead Expert, 2009-

·     Hifab/SWEDEC/InterScience Research Corporation, Sweden, 1981-7; 2009-2010

… for World Bank, SIDA, UNESCO, UNICEF, ILO, etc

… EMIS, research, planning, monitoring, evaluation, decision-support systems

·     UNESCO, Paris, 1985-9

1985, priority research proposals for UPEL; training in research methodology and data analysis for the Research and Evaluation projects on the Quality of Education in Ethiopia

1986, computer-aided management techniques for high-level officials

1987, workshops in demographic forecasting and education statistical projections; preparation of training materials, computer hardware & software specifications

1988,89, prototype design & workshop in analysis and reporting of demographic and education statistics and their use for education planning.

 

 

1981-

Consultancies &

Other Experience
Senior Advisor, Working Group on Education Management and Policy Support, Association for the Development of Education in Africa (ADEA), AfDB, Tunisia
Senior Advisor, Advisory Committee, Assessment, Information Systems, Monitoring and Statistics Programme, Asia-Pacific Region, UNESCO Institute for Statistics, Bangkok Advisor on EFA Reaching the Unreached, Southeast Asia Ministers of Education Organization (SEAMEO), Bangkok
EFA FTI Partners Steering Committee,  UNESCO/UIS representative
OAU/AU Decade of Education, Capacity Development Advisor
SADC HRD, Technical Advisor
UN Literacy Decade, Advisor of Mid-Term Review and Follow-up Strategy
UN ESCAP Statistical Institute for Asia and the Pacific, Advisor of Governing Board
Drafted Review and Stocktaking of EFA Programme (RASEP), within the EFA Global Action Programme (GAP), for the High-Level EFA Working Group, implemented as the AIMS Programme within Regional EFA Coordination and Monitoring Programme
Reading                          Writing                          Speaking
.                        Very Good  Good  Fair   Very Good  Good  Fair  Very Good  Good  Fair
English                       VG                                VG                                VG
Swedish                      VG                                                       F             VG
French                                                F                                   Poor                       F
Japanese                                            F                                   Poor                      G
Chinese                                             Poor                                --                                Poor
Ahlin Byll-Cataria, Executive Secretary, ADEA, AfDB, Tunis, Tunisia
Sheldon Shaeffer, ex. Director, UNESCO Regional Bureau for Education, Bangkok
Hendrik van der Pol, Director, UNESCO Institute for Statistics, Montreal
Zhou Nanzhao, Professor, International MA Program, East China Normal Univerisyt, Shanghai
Kees van der Bosche, ex. Reg. Ed. Advisor, the Netherlands Ministry of Foreign Affairs 
Richard Noonan, InterScience-SWEDEC, Hihab, Stockholm /Vientiane
For more information on Ko-Chih Tung's activities, Internet search keywords: "Ko-Chih Tung" and EMIS, EFA, MDA, NESIS, monitoring, evaluation, assessment, education statistics, ADEA, UIS, …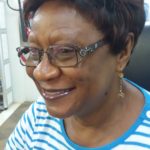 Early Childhood specialist (ECCD/ECDE) A qualified and experienced technical and programming ECDE specialist who has worked for major agencies and governments in Africa and beyond for over twenty-five years.
CV for Martha Beck
UNIVERSITY OF MAINE, Orono, U.S.A
C.A.S (Certificate of Advanced Study) in Educational Leadership and Development,
August 2001
Minor: Gender Issues and Resource Economics
Advisor: Suzanne Estler
ECOLE NORMALE SUPERIEURE YAOUNDE, CAMEROON
M.A. (Education) July 1986
Advisor: Kitts Mbeboh
UNIVERSITY OF YAOUNDE, CAMEROON,
B.A. (Modern Letters English), July 1983
CAMEROON COLLEGE OF ARTS SCIENCE and TECHNOLOGY (CCAST) Bambili
Advanced Levels. July 1980
English - Native Speaker
French - Native Speaker
UNIVERSITY OF MAINE, Orono, USA
Computer Literacy, September 1999
Word Processing; Data Bases; Excel; Internet; Power Point and other Applications.
International ECD Consultant for UNICEF, Sierra Leone: March-September 2016
In my capacity as an international consultant on ECD, I supported the ECD Sub section of UNICEF Sierra Leone to provide technical backstopping to the Ministry of Education, Science and Technology, Sierra Leone to review and finalize three major policy documents namely the ECD National Policy, the ECCE National Curriculum and the ECCE Minimum Standards for pre-primary schools.
I did also develop modules and trained community caregivers, parents, national and district personnel and oversaw the implementation and monitoring of the community ECD model.
I developed an action plan to roll out the ECD costing model that would eventually be scaled up by the public authorities.
Independent Development Consultant:  January 2013-January 2016
As an independent development consultant, I work in the domains of Education and Gender Development with a focus on Results/Rights Based Management. In this capacity, I carried out an evaluation of the programme of the National Governance Programme for the period (2008-2013).
United Nations Children's Emergency Fund (UNICEF Yaounde), January 2011- December 2012
Head of Early Child Development (ECD) Component where my duties included but were not limited to:
Providing technical support to government partners of the Ministry of Basic Education on the Development of an 'Integrated Early Child Development Policy.'
Providing technical support to consultants on 2 major studies namely:
Evaluation of the Training on the Capacity Building of Service Providers for the Integral Development of the Young Child in the Adamawa Region carried out by Professor Therese M. Tchombe and Team.
And
Evaluation of the Training on Parental Education and Development of Curricular on Parental Education and Preschool Pedagogy carried out by Professor Fonkoua Pierre and the ROCARE Cameroon team.
Development, implementation and monitoring of an innovative community based curricula for children who haven't had any preschool education.
Providing technical support to the Ministry of Basic Education Partners on the training of trainers and pedagogic inspectors on the Implementation and Monitoring of the innovative community-based ECD program for children in selected rural communities in 4 regions of the country (Adamawa, East, North and Far North).
Developing of baseline indicators and tools to carry out assessment and to track and monitor progress made by the component.
Implementation of planned activities of the component.
Contribution to the access, relevance and quality components of the section.
Contribution to the development of the Education Management and Information System (EMIS) of the section.
Developing the ECD sector profile/factsheets and contributing to the development of the Education Section factsheets in both French and English.
Contribution to the elaboration of the United States Department of Agriculture (USDA) 'Food for Education' grant proposal.
Developing tools for and carrying out the assessment of activities of the ECD component.
Participating in internal and external technical coordination and education cluster meetings.
Contributing to and preparing ECD presentations for Sectorial and Annual reviews as well as in the development of the 2013-2017 New Country Programme.
Monitoring of section activities and projects in the field.
Global Partnership for Education (GPE): GPE country facilitator on Early Grade Reading for Cameroon.
Gender Focal Point for UNICEF Yaoundé: As the focal point on gender for the organization, my duties included:
Representing UNICEF-Yaounde in the United Nations Gender Technical Group (UNGTG) meetings.
Participating in all the gender-related activities: workshops and seminars organized under the auspices of UN Women and the Ministry of Women's Empowerment and the Family for the organization and reporting to hierarchy as required.
Contributing to the organization's annual reports.
Independent Consultant on Gender and Education
Working Group on Girls: August 2009-December 2010
The Impact of School fees on the Education of Girls: the case of the Far North Region of Cameroon.
Independent Consultant and Researcher on Gender and Social Development for the
United Nations Economic Commission for Africa, Sub Regional Office for Central Africa, Yaounde (UNECA).  2009
The Impact of Violence and Discrimination against Women on the Social Development of the Sub Region.'
Plan Cameroon, April 2007-September 2008
Education Technical Advisor Yaoundé, Cameroon.
Development, Planning, Implementation, Monitoring and Evaluation of all education programs in the Organisation (Preschool, Primary and Secondary School).
Development of strategies and development of training programmes and building of the capacities of all frontline staff on the School Improvement Plan project.
Development of Early Childhood Care and Development (ECCD) strategy and training of frontline staff on its implementation.
Support to communities/government partners and Supervision of the piloting of community preschools in 12 communities in the East region of the country.
Development and review of major Education and Gender grant proposals.
Coordination and follow up of all Plan sponsored activities and the partnership agreement with of the Ministry of Basic Education.
Preparation of the organization's annual program review of the education domain.
Review of education grant reports before submission to the donors by the grants coordinator.
Inspector of Colleges, September 2001-March 2007
Department of Secondary Education, Ministry of Secondary Education, Yaoundé, Cameroon
Study, Analyses and Review of all files from the West Province of the country.
Development and assessment of the program for the training of secondary school   teachers
College of Education and Human Development, University of Maine, Orono, USA. July 1999- July 2001
-     Assistant to the Chair of the Graduate Affairs Committee.
Coordinator of Programs and Supervisor of Graduate and Undergraduate student
Ministry of National Education, Yaoundé, Cameroon. March 1996 - June 1999
Translator and Head of English desk
Assigning of files to colleagues of the English Desk.
Participation in and covering of official seminars/workshops for the English desk.
Translation of official documents of the Ministry from French to English.
Ministry of National Education, Yaounde, Cameroon. August 1988- March 1996
Controller of Extra-Curricular Activities.
Carrying out of control missions on the management of schools.
Preparation and presentation of papers at workshops/seminars on schools' management.
Analyses of files on the management of schools.
Government High School, Eseka, Cameroon. August 1986-September 1988
English Language Teacher and Head of the English Department.
Principal Researcher: March 2006 – March 2007
- Early Marriage of Adolescent Girls in Cameroon: A Study of Four Provinces (Centre, Adamawa, North and Far North).
Consultant: February 2006
Action Aid International-Cameroon
-         Pre-appraisal Study in the areas of Women's Rights and Education.
Principal Researcher: October 2002 – March 2003
- Study on Adolescent School Drop out Girls (ages 5-19) in the Briqueterie Community of Yaoundé, Cameroon.
Assistant Researcher: January – December 2000
College of Education and Human Development, University of Maine, Orono, USA.
Middle and Upper Class Girls in two high Schools: A Comparative Study of College Vogt in Yaoundé, Cameroon and Orono High School, Orono, Maine, USA.
Supervisor: Professor John Maddaus
May 2006: Member and Resource Person for Cameroon for the 51st Session of the United Nations Commission on the Status of Women, NY.
May 2006: Founder and Coordinator of the Organization of Associations for the   Empowerment of Women in Cameroon OAEWCA; A National Network of 55 Women's Associations.
January 2006: Organizer and Coordinator of the 1st Cameroon Women's Conference with the objective of creating an umbrella organization of Female Civil Society Organizations in Cameroon.
September 2005: Appointed as Virginia GilderSleeve International Fund (VGIF) Global Network Member for Africa.
February 28-March 11, 2005: American Association of University Women (AAUW) Delegate on Gender and Education to the 49th United Nations Commission on the Status of Women: Beijing + 10, New York, USA.
November 2003: UN NGO Committee on UNICEF and Working Group on Girls – International New York, USA – Presentation of Results of the Study carried out on Adolescent School drop out girls in the Briqueterie neighbourhood, Yaoundé, Cameroon.
February 2001: Founder and President of the Working Group on Girls – Cameroon; Member of Working Group on Girls International and the International Network for Girls (INfG) New York and Geneva.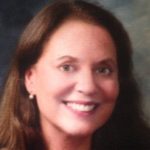 Lead Evaluation Specialist.
CV for Karen Hickson
My professional work experience, especially with UNICEF (United Nations Children's Fund), other UN agencies and international non-governmental organizations (CARE, CRS), has focused on quality education, girls' and women's education and empowerment, child protection, social protection,  health and nutrition programming.  I have consistently integrated a human rights-based / gender equality / equity-focused approach, using communication for development skills and approaches. My skills and competencies range from leadership, policy advocacy and partnership building to programme management, planning, design, implementation, communication, training, fundraising, supervision, budgeting, monitoring, research and evaluation, including in emergency situations. My experiences have resulted in productive outcomes in different regions of the world in support of children's and women's rights, which have influenced policy and programming in several sectoral and cross-cutting areas.
Columbia University, Teachers College – completed Ed.M and most coursework for Doctoral Programme in International Educational Development (IED) (focus: girls' and women's education from a human rights and gender equality perspective)
Pace University - Post Graduate Certification Programme – acquired NY State provisional teaching certification
Columbia University, Graduate School of International and Public Affairs – completed Masters in International Affairs (concentration: economic & political development; regional specialization: Africa and Latin America)
Université de Dakar, Sénégal - Rotary Graduate Fellowship – attained Certificat de Sociologie/Anthropologie - (focus:  political anthropology and research on youth and the Senegalese juvenile justice system)
Université de Haute Bretagne, Rennes, France - Junior Year
University of Maine, Orono – completed B.A. International Affairs and French
UNICEF (timeframe: HIGHLIGHTS between 1993 and 2015)
New York – 9/16 – present - With the C4D Section and in collaboration with PD Sections and all regions and selected countries, preparing a compendium of C4D case studies covering all programmatic and cross-cutting areas; 5/14 – present (Field Engagement Strategy) With the Programme Director's Office/Programme Division and in collaboration with senior management and technical staff at HQ, regional and country levels, addressed several programme strategies and tasks related to field engagement/strategic analysis, planning, management, implementation, monitoring & evaluation, including a focus on Monitoring Results for Equity System (MoRES), in all sectoral and cross-sectoral areas, and RO-PD/HQ Compacts. Completed the MoRES compendium of case studies with Country and Regional Offices and update of the Compendium; spearheaded with key senior staff a MoRES stocktaking workshop in Nairobi.
Kosovo – 9/13 – 4/14 (Gender-based Violence (GBV) study and policy paper, with a focus on education and child protection) Revised/wrote the Study on Dimensions of Domestic Violence/Gender-based Violence in Kosovo Municipalities (baseline study covering three municipalities) and prepared a Policy Options Paper on DV/GBV in Kosovo: Finding Solutions to End DV/GBV, drawing from the baseline study, inputs from UNICEF, the Government, NGOs and joint UN programme partners and other key stakeholders, documents and research.  Prepared and conducted a roundtable/workshop with the three pilot municipalities implementing the DV/GBV Coordination Mechanism, focusing on their experiences and examining the policy options in light of their strategic planning of next steps, presented the baseline study at the national launch of the Baseline Study and Policy Options Paper. Prepared and conducted a national conference on the joint programme achievements, benefits of DV/GBV coordination, especially at the municipal level, and outlooks for sustaining and building on coordination efforts.  (field-based)
Myanmar – 10/12 – 12/13 (Adolescent Study, with a focus on out-of-school adolescents 10-18 years old) Chief of party and lead researcher for the qualitative, multi-sectoral adolescent study (focused especially on out-of-school adolescents 10-18 years old) on behalf of UNICEF and the MICS Steering Committee led by the Ministry of National Planning and Economic Development; guiding and working with three lead research teams from the Department of Medical Research, Upper Myanmar, Ministry of Health, including at township level, completed preparatory steps, training of teams, led and completed the community-based participatory research (framed/guided by a human rights approach, an equity focus, a gender equality perspective and life cycle perspective) in nine townships throughout the country where there are high numbers of children/adolescents out of school, conducted data/information analysis and prepared the study report - used for guiding adolescent policy-making and programming decisions. (Out-of-school children, in-school children, education and child protection were the key areas focused on in this study, requiring interactions with other UN agencies (i.e. UNESCO), the Ministry of Education at national and subnational levels, NGOs, schools, students and parents.) (field-based)
New York – 2/11 – 7/13 also 2014-16 (Equity focus and inclusion in programmes and partnerships)
5/13-7/13 - prepared and tested the training packet in collaboration with staff for the initial staff workshop on Monitoring Results for Equity System (MoRES); prepared a facilitator's kit.
5/11-12/12 - was lead co-facilitator and presenter in the December Communication for Development (C4D) Trainers meeting; managed, coordinated, facilitated and presented webinars (online training sessions) in English, French and Spanish with (>70) Country Offices and counterparts (primarily in West/Central Africa and East and Southern Africa) on C4D in support of various child survival, growth, development & protection topics to support behavioural and social change in favor of children's and women's rights/gender equality.
5/12-10/12 - Worked with 7 UN agencies involved in the UN Adolescent Girls' Task Force to prepare and finalize the publication, Technical Note: Advancing the Rights of Marginalized Adolescent Girls (Chapters cover education, protection, health, leadership, data collection & analysis).
6/12-9/12 – to 2015) Prepared the methodology and concept paper for the International Forum on Children with Disabilities (September 2012), facilitated the forum workshop with over 250 participants (covering education, nutrition, emergencies and technology); prepared all four DFAT (Australian Department of Foreign Affairs & Trade) consolidated annual and final reports on REAP (Rights, Education and Protection Partnership) http://www.ausaid.gov.au/aidissues/did/Documents/unicef-reap-first-progress-report.pdf , covering 2012-2015 - the last being the overall final report, including case studies).
9/11-5/12 in collaboration with the Monitoring Results for Equity System (MoRES) training team, took the lead to prepare a MoRES training package and test the training package.
2/11-7/11 Through a collaborative process, developed a training manual / package on equity-focused programming aimed at achieving equitable outcomes for children's and women's rights and gender equality, and improving staff and partners' capacity to better focus on the inclusion of  marginalized populations in policy and programming processes and the achievement of the MDGs/related goals. (published: Training Manual on the Equity Focus in Programmes).
Haiti - 4/10-10/10 (Emergency Education, linked with Child Protection)
Supported and led the capacity development aspects of the education programme in responding to the emergency caused by the January 12th catastrophic earthquake. Worked closely with the Ministry of Education at national and departmental levels on building capacity among teachers, directors, inspectors and pedagogical advisors on an adapted curriculum, psychosocial support and disaster risk reduction and drafted the National Guidelines on Psychosocial Support of Children through Education, validated in a workshop with the Ministry of Education, UNESCO and NGOs. Prepared and implemented a training package on psychosocial support for children with support and involvement from officials at the highest levels of the national Ministry of Education and in collaboration with directors and staff in regional ministry offices for and with inspectors, directors and teachers. With the Ministry of Education and UNESCO, was the designated leader of the Education Cluster Working Group on Teacher Training. Developed partnerships and education/protection proposals/programming with NGOs and the most vulnerable populations living in camps and communities with high levels of poverty.  Prepared reports, proposals, briefing notes and talking points, and actively managed and contributed to planning and assessment processes. Represented UNICEF in international/ local media.   (field-based)
New York - 2/09-3/10 (Programme Director's Office – Child Survival, Growth and Development – Facts for Life)
Managed/coordinated/principal writer of the 4th edition of the UNICEF flagship publication, Facts for Life, http://www.factsforlifeglobal.org/ in collaboration with Executive and Senior staff of Programme, Policy and Practice, and Communication, technical experts of all Programme Division Sections, field offices in all regions and partners (7 UN Partners, several NGOs and academic institutions); in particular, authored the new child protection chapter; ensured a stronger child and adolescent-centered perspective in the HIV chapter; provided increased attention to education as well as emergencies and pandemics; gave special attention to newborn health alongside safe motherhood, gave attention to C4D in the beginning of the publication, provided oversight and guidance on the development of the website, community discussion platform and roll out strategy; organized and conducted a validation workshop with partners (UN, NGOs, academic institutions); ensured this flagship publication is relevant, rights-based, equity and gender equality focused, technically up-to-date for use by Country Offices and partners.
New York - 10/09 and 3/10 (Education – Child Friendly School capacity development)
Contributed to the preparation of the Child Friendly School (CFS) capacity development regional workshop in Amman, Jordan involving HQ, MENA Regional Office and 14 countries. Was lead facilitator and presenter of sessions on child-centeredness in education using a rights-based approach, monitoring & evaluation of CFS, and advocacy & communication strategies (including C4D methods) for quality education through CFS; reported on the workshop and improved the facilitator's guide; attended and reported on the Review and Consultative Meeting on the Child Friendly School (CFS) Model for Quality Education with the donor community and other partners in Brussels, Belgium on 5-6 October, 2009.   (field-based)
Vietnam - 11/08 – 2/09 (Education; Child Protection; Children affected/infected by HIV and AIDS (CABA) – model design for protection, care and support of CABA; evaluation of local child protection networks; assessment of counseling models)
Completed three major assignments with a multitude of counterparts and partners at national, provincial, district, commune and hamlet levels, including children and families: Assignment #1) through a broad-based participatory process (including research / field work & a design workshop), prepared the model design on protection, care and support of children affected by HIV/AIDS (CABA) – in the validation workshop, the Ministry of Labour, Invalids and Social Affairs (MOLISA) decided to use it as its national model plan to implement the National Plan of Action on Children and HIV/AIDS. Assignment # 2) conducted an evaluation of the community-based child protection network models in three provinces: Nha Trang/Khanh Hoa, Dong Thap and An Giang; presented the results in a validation workshop in Ho Chi Minh City with counterparts and stakeholders – the results were used to strengthen the models and contribute to the construction of a national child protection system. Assignment # 3) conducted an assessment of counseling models in schools, communities and the National Pediatric Hospital in Hanoi; presented the findings to counterparts/ partners in education, health and social welfare in a national workshop - the results influenced policy and programming. (field-based)
Vietnam - 04/08 – 05/08 (Mid-term thematic evaluation on the performance and level of influence of pilot projects / pilot models in different sectors – especially, education, child protection, HIV, and WES/WASH)
As part of the Mid-Term Review of the UNICEF Vietnam Country Programme of Cooperation 2006-2010, completed a thematic evaluation on the performance of pilot projects/pilot models with regard to how they supported the expected results of sectoral programmes and the overall Country Programme of Cooperation, and influenced national and sub-national legislation, policy, plans and programmes; conducted field work in three regions, focusing on child protection, education, HIV and WES/WASH models; presented findings, conclusions and recommendations to staff and partners; results were used to re-orient the second half of the Country Programme and contribute to dialogue on the use of pilots at regional consultations. (field-based)
Niger - 10/07 – 1/08 (Country Programme Evaluation on Gender Equality and Human Rights)
Led and conducted evaluative research on the institutionalization of the gender equality / human rights-based approach in the UNICEF Niger Country Programme of Cooperation; produced results for use in preparing the upcoming Programme of Cooperation and UN Development Assistance Framework (UNDAF) and with regard to advocacy efforts among counterparts/partners on promoting gender equality within the framework of human rights; contributed to placing emphasis and generating discussion on and building support for integrating the gender equality  / human rights-based approach in programming during the annual review and planning sessions with counterparts; organized and implemented a workshop with Education programme counterparts on the gender equality / human rights based-approach in programming (included a focus on programme planning and assessment).  (At the time, there was a growing conflict between the Government of Niger and the Touaregs.) (field-based)
Guatemala - 12/04; 2/05 – 10/06 – Chief of Education and Child Protection
Directed/managed/coordinated the State of Law, Participation and Culture of Peace Programme that encompassed the Education and Child Protection programmes (one of the two main UNICEF country programmes); used well-honed programmatic and financial management skills and creatively used technical knowledge in support of diverse areas of education and child protection programming; supervised eight staff members and two interns; provided continuous accompaniment of, support to and overview of grantmaking to 51 counterparts and collaborated with a multitude of partners, including multi and bilateral agencies, ministries, funders, NGOs, ministry officials, the First Lady and her Office, academic and civil society members, children and adolescents of the Children's Parliament and NUEBI schools, etc.; ensured the incorporation of a gender equality perspective / human rights-based approach in programming; contributed to advocacy and policy-making on and evaluative research on bilingual basic education (which focused on indigenous girls' education and gender equality); supported and increased attention to early education; actively supported adolescent education for at risk adolescents and scholarship programmes promoting girls' education, involving mothers and families and communities; increased awareness and programming and partnerships on sexual exploitation, juvenile justice, international and national adoption, foster care, child labour and women's empowerment.  During a natural disaster in 2005 (severe mudslides/flooding), conducted rapid assessments with active engagement from counterparts; initiated and led the convening and coordination of counterparts and partners in child protection and education to address the emergency situation; established a child protection response system/group that the Government decided to keep in place for subsequent emergencies; managed interventions through regular and emergency programming to ensure coverage of affected areas. Prepared the country analysis for Annual Reports, MDG report, etc.; represented UNICEF in regional, national, local meetings/other fora; acted as Deputy Representative (OIC). (field-based)
New York - 2/03 – 2/05 – Evaluator, Evaluation Office (Education, Child Protection, gender & rights evaluations) (work in Morocco, Guinea, Burkina Faso, Mali, Peru)
Authored the evaluation on Education as a Preventive Strategy against Child Labour, a programme that took place in 30 countries around the world; participated in all phases of the Country Programme Evaluations (CPE) with UNICEF Peru and UNICEF Morocco as a team member and as lead evaluator in the areas of gender equity / equality and girls' and women's rights, communications, and child and adolescent participation, especially in relation to education, protection and health programming; prepared a stand-alone study following significant dialogue with national leaders, partners and counterparts on gender equity/equality in relation to the different programmes in the UNICEF Morocco Programme of Cooperation and with regard to gender inequalities in policy and legislation – this was used as a prototype in the region and eventually shared throughout the UNICEF organization among gender focal points; participated in the African Girls' Education Initiative (AGEI) evaluation that involved working in Burkina Faso and Guinea (Conakry) to conduct and author case studies on the AGEI experiences of these two countries, and presented findings and conclusions at the Mali validation workshop on girls' education; drafted the first Evaluation Office annual report.   (Morocco, Peru, AGEI evaluation – substantially field-based)
New York - 4/01-9/01- Health Section (ECD and IMCI) (work in Malawi and Madagascar)
Documented UNICEF experiences/lessons learned in the Household/Community Integrated Management of Childhood Illnesses (HH/C-IMCI) initiative; completed IMCI case studies in Malawi and Madagascar in collaboration with staff and local partners for inclusion in the Global Consolidated Report; prepared sections of this report on the UNICEF supported HH/C-IMCI programme, highlighting the initiative as a key entry point to early childhood development (ECD) programming; participated in the workshop/prepared the report on integrated ECD, contributing to the conceptualization and practice of an "integrated approach" in ECD programming. (field-based)
New York - 1/97 – 2/01 - Education Section (work in Zambia, Ghana, Uganda, Mali, Tchad, Kenya)
9/99 – 2/01 - Education Section / International Alliance on Female Education - Coordinator/Manager
Managed/coordinated, The Alliance for Community Action on Female Education, in five pilot countries (Zambia, Ghana, Uganda, Mali, and Tchad), which was sponsored by the Association for the Development of Education in Africa (ADEA) and overseen by UNICEF; supported and guided the country-level Alliances' efforts in-country and through regional workshops to link and strengthen the capacities of non-governmental organizations and community-based organizations in their work to improve female education, using a multisectoral approach; carried out a variety of programmatic, managerial, organizational development, technical, grantmaking, communication, supervisory, evaluative, representational/advocacy, budgetary, fundraising and travel responsibilities; successfully transferred the initiative to the African women's organization, the Forum for African Women Educationalists (FAWE), in Nairobi, Kenya, which incorporated The Alliance into its overall FAWE programme.   (field-based)
New York - 1/97 - 9/99 (Girls' Education – Education for All Specialist) (work in Uganda, Kenya, Ethiopia, Swaziland, South Africa)
Provided technical expertise on girls' education and other related quality educational topics in relation to programme design, planning, monitoring, research, evaluation, knowledge management, communications, budgeting, reporting, documentation and representation, especially for the UNICEF's Global Girls' Education Programme, which concentrated on the  African Girls' Education Initiative (AGEI), the Middle East and South Asia; collaborated with UNICEF field offices at country and regional levels, NGOs, other UNICEF Divisions/Sections, foundations, and UN member countries and their agencies on girls' education; reviewed country programme / project proposals and provided recommendations for funding / grant levels, prepared several documents, reports, communications (conceptualized the first communication on 'girls' education as a right' featured in the UNICEF internet site and materials developed for different events/fora), the briefing notes on AGEI countries; briefing papers for the Executive Director and staff that involved research and analysis to detect trends and elaborate on best practices and lessons learned; conducted the mid-term review of the African Girls' Education Initiative, which included work in Swaziland, Ethiopia, Kenya, and New York (with the lead role on the Ethiopia assessment, which was used as a prototype); contributed to the content and organization of and participation in global and regional meetings and workshops on girls' education and related topics held with key partners, such as The Rockefeller Foundation, the Government of Norway, FAWE, etc.; provided key inputs to the State of the World's Children edition that focused on Education; wrote articles for the Education Section's newsletter (lead role on community and education); established a video/documentation center on girls' education; significantly contributed to conceptualizing the UN Girls' Education Initiative (UNGEI).  (some field-based)
New York - 6/93 - 6/94 and 11/94 - 8/95 - Nutrition Section (BFHI/Infant & Child Feeding Coordinator and acting Infant and Child Feeding Advisor)
Provided technical expertise to and coordination with UNICEF field offices, NGOs, UNICEF Divisions/Sections and UN agencies on infant and child feeding and the Baby Friendly Hospital Initiative (BFHI) in relation to planning, knowledge management, communications, monitoring, evaluation, global reporting and documentation; identified and acted upon country-level programme needs in relation to the BFHI; participated in and contributed to global meetings and budgetary decision-making processes in relation to the BFHI and infant child feeding and care; developed a global monitoring and communication system on infant and child feeding and care, including a breastfeeding/BFHI database; contributed to developing UNICEF policy on breastfeeding and HIV; produced two consolidated BFHI global reports; was interim Advisor for Infant and Child Feeding.
New York - 9/94 - 11/94; 10/95 - 11/95; 5/96 - 6/96 - Global Staff Association - Reporter
Attended Global Staff Association Annual Meetings; with the attendees, determined priority issues and produced the Global Staff Association annual workplan; wrote the final global meeting reports for UNICEF offices worldwide.
CARE USA/International, New York (timeframe: 1985-88 and 1993) (in between started a family)
1/93 - 9/93 - Asia Programme - Deputy Regional Director
Managed 9 Asia country development and relief programmes-budget of approximately $150,000,000 (included the value of food commodities); participated in decisions on the approval of multi-year programmes and budgets (equivalent to grant-making) for each country in several sectoral areas: education, primary health care, population/reproductive health, agriculture and natural resources, small enterprise development and food assistance; conducted project/programme design, planning and programmatic/technical reviews/follow up/assessment  with country programmes, governmental and non-governmental counterparts, and partners; prepared a key position paper on the CARE/Afghanistan programme and an investigative/analytical report on CARE's entry into Vietnam, which influenced CARE policy on both; represented CARE at meetings and other fora.
3/85-7/88 - Latin America/Caribbean Programme - Deputy Regional Manager
Managed 13 Latin American and Caribbean development and relief programmes-budget of approximately $80 million (included the value of U.S. food commodities); planned/developed a regional programme strategy (with strong input into and staff orientation on the regional strategy on primary health care); contributed to, reviewed, approved and assessed proposals, budgets (equivalent to grant-making) and multi-year plans for programming on education, primary health care, agro-forestry and small enterprise development; monitored and evaluated regional and country level staff and programmes; organized and participated in regional conferences; designed and wrote project proposals in-country with country offices and governmental and non-governmental counterparts and obtained funds from CARE funders, including USAID, for country-level programming; contributed to innovative integration of US food commodities into development programming; closely supported new country start-ups; and, as point programme coordinator of various emergency and relief efforts (Haiti, Guatemala, Mexico, Colombia), decided on and followed through with emergency support in collaboration with various partners.  (substantial time in the field.)
United Nations Agencies, New York and Geneva (timeframe: between 1983-2001)
5/01 – 7/01 - UNFPA, New York: Drafted a booklet on girls' right to education for the UN Girls' Education Initiative for use at the Special Assembly on Children.  Worked with several UN agencies/entities to highlight their support and understanding of girls' education.
ll/84-2/85 - UNFPA, New York: Formulated initial proposal for and participated in planning the Latin American and Caribbean Population & Development Conference that focused on developing small and medium-sized cities.
7/84-l0/84 - UNDP, New York: Compiled the Compendium on Asian and Pacific Regional Projects for use by United Nations representatives and member countries, donor governments, and international organizations.
l/83-8/83 - UNESCO, New York and Geneva – Columbia University Graduate Intern:  New York, monitored issues raised by the Human Rights Committee. Geneva, represented UNESCO at the ECOSOC Conference; wrote sections of the UNESCO Report on the Proceedings of the 1983 ECOSOC Conference.
Center for the Study of Human Rights, Columbia University, New York
3/83-l2/83 – Consultant: Assisted with the organization/development of human rights conferences; catalogued HR materials; formulated the first newsletter.
Catholic Relief Services, South America - 8/81-8/82 - Programme Officer: Based in Colombia, Ecuador, and Peru, performed a range of functions, including: organized and conducted project meetings and workshops with community, governmental and non-governmental, faith-based and international groups; prepared and presented project proposals and evaluation reports (education, primary health care and community organization) in collaboration with NGOs and community groups; monitored food distribution programmes often linked to health, nutrition and early childhood development programming; wrote short public relations articles on CRS involvement in local development efforts, especially in rural communities in Colombia, Ecuador, and Peru, which were disseminated through CRS publications. (Field-based - lived in rural communities and worked with counterparts in several locations, particularly in the altiplano.)
1979-1981 – Senegal:  In addition to the Rotary Graduate Fellowship anthropology studies and juvenile justice research at the University of Dakar, assisted with field research, Harvard University, post-doctoral work of Marianne Bloch in early childhood development in the village of Dene Malick Gueye, taught English as a second language for adults at the American Cultural Center, Dakar, was a USAID consultant on reviewing local staff benefits compared to other international and local organizations and ministries.
Other Experiences: New York Oxfam Committee, NY, member; White Plains Middle School, New York, teacher; Tuckahoe Middle/High School, New York, teacher; Academic Travel Abroad, Inc., Washington, DC, educational coordinator; Sen. William Hathaway, Wash., DC, staff; Sen. Edmund Muskie, Wash., DC, political science scholastic intern.
French: read, write, and speak; Spanish: read, write, and speak
Work Locations: I have spent time managing and working on development and humanitarian projects/programmes and evaluations/studies and, in some cases, residing in Senegal, Guinea, Burkina Faso, Sierra Leone, Côte d'Ivoire, Mali, Myanmar, Tchad, Niger, Kenya, Ethiopia, Uganda, Zambia, Swaziland, Malawi, Madagascar, Morocco, Haiti, Dominican Republic, Columbia, Ecuador, Peru, Bolivia, Guatemala, El Salvador, Belize, Panama, Mexico, Myanmar, Vietnam, Kosovo.  (I also spent time in China as part of a faculty/academic UCLA programme.)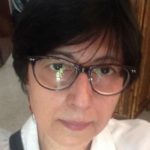 Lead Programme Design and Management Specialist.
CV for Anajana Mangalagiri
Bachelor of Arts, Economics Honours, Lady Shriram College, Delhi University, New Delhi, India, 1974
Master of Arts, Sociology, Jawaharlal Nehru University, New Delhi, India, 1976
Master of Philosophy, International Studies (Latin American Studies), Jawaharlal Nehru University, New Delhi, India, 1978
Doctor of Philosophy, International Studies (Latin American Studies), Jawaharlal Nehru University, New Delhi, India, 1994 (with research attachments at El Colegio de Mexico, Mexico City, Harvard Business School, USA and Dept of Sociology, University of Keele, Staffordshire, UK).
Independent Consultant – 2015 to date
UNICEF - 1993-2015
2013-2015: Chief of Education (P5), Bangladesh
2007-2013: Chief of Education (P5) Mozambique
2000-2007: Chief of Education (L4) China
1998-2000: Education Officer (NOC), Office for Tamil Nadu and Kerala, India
1993-1998: Education Officer (NOB), State Office of Odisha, India.
National Institute (now University) of Educational Planning and Administration, New Delhi - 1983-1993
1989-1993: Associate Professor, International Unit
1983-1989: Assistant Professor, International Unit
Indian Institute of Public Administration, New Delhi – 1982-1983
Research Associate, Corporate Studies Group.
University of Keele, Staffordshire, United Kingdom - 1981-82
Sectorwide Approach (SWAp) in Education: Vice-chair and chair of the donor group in Mozambique and Bangladesh. Led strategic advocacy, alliance building, leveraging partnerships and resources both multi-and bilaterally, built alliances in the LEG for GPE in Bangladesh and developed programme strategy.
Joint UN Programming (Delivering as One): Led the UN Education Group in Mozambique to develop a first time framework for joint programming. Contributed to design development for of joint programming in Bangladesh, leveraging partnerships with ILO and UNESCO.    
Policy and Standards Development: Upstreaming evidence from programming leading to policy development in Early Childhood Development, Teacher Education, Non formal Education for Out of School Children, Standards for ECD, School Quality, Non formal Education.
Educational Planning and Management: Trained Educational Administrators in Educational Planning and Management; project evaluation.
Basic Formal Education: Equity, Access, Quality in Basic Education - Child Friendly Schools, multi-sectoral approach, child centred teaching/learning methods, school quality standards, school development planning, Life Skills for Adolescents.
Non formal education: compressed basic education for out of school children, life skills and vocational skills development.
Teacher Education: Led curricular reform in Teacher Education, capacity development of teacher educators, reform in teacher training institutions at national and decentralized levels.
Early Childhood Development: Parenting Education, home and community based ECD, change management in and development of ECD Depts, early learning standards.
Gender: Sensitization programmes, gender sensitive curriculum and school environment, MIS, Prevention of Child Marriage, education rights of girl child.
Programme design, strategy development, planning, management and monitoring for results.
Policy Development
Strategic advocacy, alliance building, networking
Leveraging partnerships and resource mobilization
Multi/cross-sectoral programming and development of strategies.
Standards Development
Institutional capacity development
Humanitarian Response and Disaster Risk Reduction
Knowledge Management and research
Communication for Development
Contributions to Policy and national strategy/programme development – (technical guidance, strategic engagement and leadership of SWAp, alliance building, multi- and bilateral advocacy):
Education Programme for Out of School Children operationalized under Education Sector Strategic Plan, 2012-2017 (Bangladesh, 2014);
Out of School Children included in Education Sector Strategic Plan, 2012-2016 and inter-sectoral coordination established between Ministries of Education and Women and Social Action under the aegis of National Strategy on Social Protection for cash transfers (Mozambique, 2011);
National School Quality Standards developed (Mozambique, 2010; China, 2006);
Pre-service teacher training curriculum revised to include focus on teacher competency development (Mozambique, 2010-2011);
National Regulation on Education Rights of Children of Migrant Populations developed (China, 2004);
Increased state budget allocation for basic education sector - 70% of the state's share in Education constituting 18% of GDP, representing highest social sector allocation (Mozambique, 2008-12);
EMIS adopted by Department of Education (Odisha, India,1995)
Primary school curriculum revised to include Minimum Levels of Learning Framework and gender sensitivity (Odisha, India, 1995).
Up-streaming lessons from UNICEF pilots:
National Action Plan on School Level Improvement Planning and School Effectiveness developed (Bangladesh, 2015)
National programme on one year pre-primary education developed (Bangladesh, 2013)
In-service training at school cluster level on school health, WASH; gender equity, prevention of sexual abuse and violence, and inter-sectoral coordination in ESSP (Mozambique, 2012);
School management framework into MOE's 11th Five Year Plan (China, 2006);
Textbook Revolving Scheme developed as National Scheme on Provision of Free Textbooks to Poverty Counties (China, 2002).
Leadership on multi-sectoral approach to Rights Based programming:
Education Programming coordinated with Child Protection and Communication for Development for Inclusive Education (Mozambique, 2013);
Multi-sectoral strategy comprising 5 programmes (Education, Child Protection, WASH, Health, C4D and Planning) to implement for Child Friendly Schools (CFS) (Mozambique, 2007-2013)
Inter-sectoral strategy led to the revision of national guidelines on school sanitation and toilet designs (China, 2006).
Multi-sectoral Parenting Information Network instituted on Early Childhood Development (Tamil Nadu, India, 1999)
Inter-sectoral approach to Education and School Sanitation developed (Orissa, India, 1995)
Inter-sectoral coordination with ILO to track child labour (Orissa, India, 1997).
Planning and designing Programmes & Systems Development
Institutional support for Inclusive Education (Tamil Nadu, India, 2000)
Management of change for teacher development (Tamil Nadu, India, 1999)
Joyful Learning Programme adopted by the World Bank under National District Primary Education Project (Odisha, India, 1995-97)
Contributions to Policy Development –
Direct Support to Schools ADE-OVC adopted as national programme (Mozambique, 2008)
National strategy on life skills through school clubs in formal primary schools (Mozambique, 2011)
Up-streaming lessons from UNICEF pilots contributed to:
Competency based NFE curriculum on activity based learning (Bangladesh, 2014)
Livelihood Skills Training for out of school adolescents scaled by BRAC (Bangladesh, 2014)
LSE scaled nationally in formal primary and secondary schools (Bangladesh, 2014-15)
Life skills strategy for HIV/AIDS education for out-of-school adolescents (China, 2006);
Leadership on multi-sectoral approach to Rights Based programming:
Coordinated programming on Prevention of Child Marriage with NFE (Bangladesh, 2015)
Child Protection and Communication for Development programmed with Inclusive Education (Mozambique, 2013)
Planning and designing strategy and Systems Development
Division of Second Chance within Directorate of Primary Education designed under the ESSP (Bangladesh, 2014)
Life skills strategy for HIV/AIDS education for out-of-school adolescents (China, 2006)
Policy, Advocacy and Strategic Alliances contributed to:
Ministry of Education declared zero tolerance to sexual abuse in schools (Mozambique, 2011);
National regulation on punitive measures against offenders of violence in schools revised in Mozambique (draft, 2013);
National strategy on gender revised based on recommendations of Gender Audit Study (Mozambique, 2011);
Gender perspective integrated by local governments into all MOE-led strategies for scholarships and free textbooks (China, 2003);
Standards setting in development of gender sensitive textbooks for ethnic minority areas (China, 2005);
Gender disaggregated educational data introduced by Ministry of Education into its EMIS (China, 2005)
Statewide campaign on education of the girl child using the 'Meena' strategy, and focus on girls education integrated into the Joyful Learning Programme (Odisha, India, 1996).
Policy development (technical leadership, political dialogue, strategic alliances):
National Policy on Early Childhood Care and Development (Bangladesh, 2013)
National multi-sectoral strategy on ECD (2010) and national commission on ECD established in partnership with 10 ministries (Mozambique, 2011)
National policy on Early Childhood Development (China, 2002)
Early Learning Standards developed (China, 2007)
National think tank on ECD developed (China, 2006).
Leadership in strategy and design development contributed to:
Inclusion of Early Childhood Development within new Country Programme Document; multi-sectoral strategy developed (Mozambique, 2010);
Multi-sectoral programming and partnership in ECD developed between Ministries of Education and Health (China, 2006);
Inter-sectoral GO-NGO Parenting Information Network developed (Tamil Nadu, India, 2000);
Change management - Roles and responsibilities of staff re-defined for effective delivery of ECD services in Dept of Women and Child (Tamil Nadu, India, 1998).
Upstreaming UNICEF programme:
Home and community based approach to ECD adopted as national strategy (China, 2007).
Leveraging Partnerships:
GPE – successfully mobilized donor group, NGOs and INGOs to support Bangladesh's candidature to GPE for USD 100M;
On Learner Achievement under the ESSP Programme Each Child Learns with DFAT and EU (Bangladesh, 2013-15);
On NFE curriculum equivalency with UNESCO (Bangladesh, 2014)
On Education for Hard to Reach Children with SIDA and DFATD (Bangladesh, 2013)
On school quality standards development process with Irish Aid, CIDA (Mozambique (2009-10)
On ECD with World Bank, Finnish Cooperation (Mozambique, 2009-2012);
On development of learner assessment standards with World Bank and UNESCO, (Mozambique, 2010)
As Cluster Co-Lead for Education and Protection,
National curricular guidelines on DRR developed (Mozambique, 2011);
Cost-effective technology for construction of low-cost tents introduced (Mozambique, (2010);
Emergency preparedness, response and rehabilitation coordinated through Cluster/Humanitarian Country Team, government and NGOs (Mozambique, 2008-2011);
Multi-sectoral strategy on EPRP developed (Mozambique, 2009);
MOE allocated budget for EPR under ESSP (Mozambique, 2008);
Designated focal point for disaster management in the State Office of Tamil Nadu, India (2000).
On special duty
Managed State Coordination Committee in the aftermath of tidal waves; developed inter-agency database on relief and rehabilitation work (Odisha, India,1999).
High Level Advocacy
Mobilized UNDAF's Education group and supported high level advocacy (UN Resident Representative and Representatives from UNICEF, WFP, UNFPA and UNESCO) for elimination of child labour from national school production programme (Mozambique, 2008)
As lead of UN Education Sub group under One UN in Mozambique:
Successfully negotiated joint results with 6 agencies as part of new UNDAF (2011);
Built consensus on multi-sectoral approach to school and learner quality and on joint implementation strategy on key priority areas of action plan (2011)
Consensus on joint monitoring indicators and monitoring modality ensuring clear link with MoRES (2012).
Spearheaded partnership of UN Education Group with DfID on UNGEI related activities (China, 2005-06).
Provided conceptual guidance in the development of study designs and data analyses. Following studies were completed under my supervision and follow-up on recommendations:
Bangladesh:
Bottlenecks Analysis of Girls Education in Secondary Schools, 2014, led to expanding life skills programme into secondary education.
Evaluation Study of Project on Basic Education for Hard to Reach Children, 2014, served as valuable planning tool for NFE under ESSP.
Study on impact of School Level Improvement Plan in UNICEF supported Districts, 2015 in collaboration with WB's study on the same.
Longitudinal Study on Each Child Learns, 2014-2016, providing feedback for on-course correction and which also led to reform of the ECL design.
Mozambique:
Impact Evaluation of the Multi-Sectoral Approach to Child Friendly Schools in Mozambique, 2011;
Out of School Children's Initiative – Mozambique Country Study 2011, contributed to inclusion of Out-of-School Children into the new ESSP;
Impact Assessment of Life Skills Programme in Mozambique 2008, resulting in strategy shift for mainstreaming and institutional capacity development in life skills;
UNICEF's Impact on Education Sector SWAp (as part of regional initiative), 2010 - resulting in strategic changes in responsibilities within the UNICEF team;
Gender Audit in Education in Mozambique, 2010 (as part of regional initiative) – resulting in revision of MoE's national gender strategy;
Study on Sexual Abuse and Violence in Schools in Mozambique, 2009 – resulting in the declaration of zero tolerance to sexual abuse and commitment to strengthen existing regulations;
Contribution to situation analysis Child Poverty in Mozambique (2010);
KAP on Physical Education and Sport in Primary Schools (2010) contributed to designing of national PE and Sport Manual.
China:
Policy Review of Gender in Education Sector 2002, led to integration of gender perspective into all MOE-led strategies and mobilization of additional resources by local governments for scholarships and free textbooks; also influenced the MOE to undertake a baseline study on girls' education in provinces of western China (2003);
Study on Learner Assessment Standards, 2006, contributed to the development of school quality standards;
Study on Policy Review of ECD, 2007 led MOE to adopt UNICEF promoted strategy on home and community based approach to ECD;
National survey on school safety, 2006 led to the development of national guidelines and regulations on school safety;
Study on Tracking Out-of-School Girls, 2005 led the MOE to scale up the study from 4 to 8 provinces; contributed alongwith with other evidences to making compulsory education free by MOE (2006);
Inducted into the HQ team and contributed to MTR of MTSP Evaluation, 2004 on Education and IECD representing ROSA and EAPRO regions;
National survey on school safety led to the development of national guidelines and regulations (2006);
Monitoring the Law on Free Compulsory Education by Ministry of Education and that led to the identification of implementation gaps and strengthening of the Law (2006);
India
KAP Study on Parenting Practices as baseline (2000)
Study on Review of School Curricular Guidelines in Basic Education, 1997 – contributed to change in curricular guidelines to incorporate framework of Minimum Levels of Learning.

Former World Bank specialist with over 40 years of experience working in social development and the education sector. Lead expert in sector analysis, policies, strategies, and reform programs.
CV for Don Hamilton
Over 40 years of experience working in social development especially in the education sector at all levels.  Main areas of focus include: (i) education sector analysis, (ii) formulation of education sector policies and strategies and (iii) the design and implementation of education sector reform programs.  Possess strong skills in analyzing education sector issues, designing and implementing education sector programs linked to overall country development strategies, with appropriate links to the macro-economic, fiscal, fiduciary, and institutional frameworks including   central and local governments, communities and schools. A key focus has been on mobilizing the potential of all stake holders, public and private, especially the disadvantaged and women, into coherent programs that would yield positive results for the country and its citizens. This has allowed me to sharpen my skills in negotiating complex and sensitive policies and programs, taking into consideration the political economy of a given context. This has required close attention to ensure that risks are adequately assessed and managed and that realistic indicators are designed to monitor progress and achievement of goals.
Tasks undertaken since retirement in 2006 include: (i) a review of assessment of student achievement  in all World Bank operations 2002 to 2006; (ii)  assessment of  the quality of World Bank education sector operations to identify strengths and weaknesses and making recommendations for improvements (iii) key responsibility for developing procedures for managing FTI/GPE funds by the Bank; (iv) oversight of FTI/GPE operations in the Africa Region to ensure quality and timely delivery, including technical support to task teams in the design and supervision of operations and (vi) mentoring staff.     In this capacity I supported teams in successfully design and implement sector programs in Burkina Faso, Niger, Guinea Bissau, Mali, Ivory Coast and the Democratic republic of Congo. Also provided oversight of programs in a number of countries including, Ghana, Mauritania, Mozambique, Zambia, Malawi, Sierra Leone and Eritrea.  I was also adviser to external consultants for reviewing diversity in the Africa region and for developing more effective staff development programs.
More recently I prepared the Partnership appraisal of the recently approved Guyana (Latin America and the Caribbean Region) GPE program and provided support to Bank staff in the implementation of IBRD supported programs in Guyana.
From 1984 to 2006, staff of the World Bank working primarily on education sector operations.  At the Bank, I worked across the Africa Region in several countries from Senegal to South Africa and in East Asia and the Pacific Region, especially Indonesia, Fiji, Solomon Islands, Vanuatu and Western Samoa.  I worked at all levels of the education system in various countries including higher education in Nigeria, secondary education in Indonesia and sector programs in Burkina Faso, Cape Verde, Kenya, Liberia, Fiji, Tanzania, Guyana and Mozambique. My work has also included working extensively with donors and civil society in preparing sector analysis and programs as well as evaluation reports. In my last few years at the Bank, I specialized in the design, implementation and evaluation of programs focusing on policy, institutional and governance reforms in collaboration with other partners, civil society and communities under the leadership of the various governments.
B.Sc. (Sociology) London 1970.  Major – Political Sociology and Sociology of Religion
Sc. (Social Planning) London School of Economics and Political Science 1975. Major – Education Planning (a combination of Economics of Human capital and Sociology of Education) and Sociology of Development.
Various Professional Development Courses – University of Cambridge – Gender and development; Stanford University – education policy and Institute of Development Studies, University of Sussex - Emerging trends and innovations in education development.  
English:- – Native speaker level
French:- - S: Excellent; W: good: R: Excellent
Portuguese: - Working knowledge
2015/16 - Latin America and the Caribbean Region
Providing support for the preparation of the Guyana Education Sector Improvement Project
Prepared a Review of the Guyana Education Sector 2001 to 2015
2015
Latin America and the Caribbean Region
 Drafted the Appraisal Report for the Guyana Education Sector Plan 2014 – 2018.
Provided support for the appraisal and implementation of the Guyana early Childhood Education Project.
Africa Region Education Division
Provided support for the preparation and processing of the Burkina Faso Education Access and Quality Improvement Project through to Board Approval.
Supported preparation of the Democratic Republic of Congo Education Quality Improvement Project
2014
Africa Region Education Division
Provided support for the preparation of the Concept Note for the proposed Education Access & Quality Improvement Project (EAQIP) (P148062) to be financed by the World Bank.
2011/12 and 2012/13:             World Bank Consultant
Africa Region Education Division
Provided support for the processing of the following operations – (a) Burkina Third Education Support Grant (DPO); (b) Mali first GPE financed Education Grant restructured to an Emergency Operation following the coup in 2012; (c) Democratic Republic of Congo Support To Basic Education Program under The Global Partnership For Education Fund and (d) Niger EFA/FTI financed Basic Education Project.
2009/10 and 2010/11[1]:           World Bank Consultant
Africa Region Education Division
Provided support for processing a number of operations including: (i) Burkina Second Education Support Grant (DPO); (ii) Ivory Coast EFA/FTI Education Project; (iii) Guinea Bissau Quality Education for All Project; (iv) Mauritania EFA/FTI Education Project; (v) Sierra Leone EFA/FTI Project; (vi) managed the Burkina Faso education portfolio from April to August, 2010; (vii) was main author for the ICRs for the Sierra Leone Rehabilitation of Basic Education Project and the Niger Basic Education Project.
2008/09:          World Bank Consultant – :
World Bank Office of the Director for Human Development Africa Region –
Provided advice and played a key role in drafting procedures and guidelines for integrating EFA/FTI Grants into World Bank operations. Also provided support to World Bank Task Teams processing EFA/FTI packages to ensure consistency with World Bank and FTI appraisal guidelines, as well as international agreements on harmonization. Specific countries supported include Burkina Faso FTI DPO, Niger FTI SIL, and Sierra Leone, Gambia, and Senegal.
Gave seminars on Indicators for education sector operations and Guidelines and procedures for processing EFA/FTI operation in two FTI Workshops in Mauritius and Senegal for borrowers and bank staff.
Other Assignments Since Retirement:
(a)        World Bank Quality Assurance Group – Review of the World Bank Education Portfolio to assess quality and results with recommendations for improving Bank operations.
(b)        World Bank Human Development Network – Prepared a report on "Promoting Quality and Measuring Learning Outcomes in World Bank Projects – FY 2002 to FY 2006".
(c)       Zambia EFA/FTI - Prepared the appraisal of the Zambia EFA/FTI report for the Education Sector Development Partners Group in Zambia
(d)       Africa Region Vice-President's Office - Advised the Task Force on Diversity and Inclusion in the Africa Region of the World Bank and made recommendations on measures to improve staff asset management.
(e)        World Bank Quality Assurance Group (QAG) – Assessed the Quality of Supervision in selected Education Operations including Yemen, Slovakia and Cambodia.
(f)        World Bank Africa Region Human Development I – Provided support for supervision of the implementation of the Eritrea Education Sector Investment Plan.
(g)        World Bank Africa Region Human Development Department – Presented a paper on "Good Practice in Designing Indicators for Education Projects" during Human Development Week, 2006.
March 2005 – July 2006:      World Bank, Washington DC.  Education Cluster Leader - AFTH1 – (East and Southern Africa).
(a)  Supported the Sector manager in organizing the work program and budget for the education sector.
(b) Ensured quality control of operations.
(c)  Provided support to Team Leaders in difficult/complex operations; and mentored staff.
1999-2005:      Education Team Leader for Tanzania.
Responsible for managing World Bank education operations in the country. Successfully led the preparation of an education sector study and designed and supervised major reforms in the education sector including the US$ 200 million (US$ 150 million Bank and US$ 50 million Netherlands) Primary Education Development Program (PEDP) and the Bank financed US$ 150 million Secondary Education Development Program. These two programs were developed in close collaboration with other partners and civil society working with an interministerial structure chaired by the Prime Minister's Office and comprising the Ministries of Primary and Secondary Education, Regional Development (responsible for the decentralization program) and Finance, including the Accountant-General's Office. These programs included major policy and institutional reforms in the education sector, decentralization and fiduciary management using innovative methods for involving communities and schools in the management system. The results included successful transfer of responsibilities of primary education to the ministry responsible for local government, communities and schools and decentralized management of secondary education with the introduction of school grants to help the disadvantaged and  increase graduation rates that would help promote growth.  Also managed a study on post-primary education and training and supervised the Human Resources Development Project which tested models for provision of grants to schools and school based management.
1999-2002:      Education Team Leader for Kenya
Led the dialogue in the education sector especially in establishing a system for providing grants to schools in collaboration with DfID and guided the Team Leader in the preparation of the Country Status Report.  Both of these interventions prepared the ground for the introduction of the "Free Primary Education Development Program".
1998-1999:      Team Leader for Mozambique.
Development and management of the Bank's education sector program in Mozambique. Led the team that designed and supported implementation of the Education Sector Development Plan, in collaboration with other development partners. This launched major reforms in the education sector in Mozambique including restructuring of the institutional and fiduciary management arrangements in the education sector. The impact of this was the   attraction of increased resources to the sector from the government and partners. For example, the World Bank's indicative credit amount increased from US$ 15 million to US$ 74 million for the project.
1990-1997:      East Asia and the Pacific: - Countries worked on included: Indonesia, Fiji, Solomon Islands, Vanuatu, and Western Samoa.
Indonesia:       (a)        Led the secondary education program in Indonesia, the largest secondary education project in the Bank at the time.
(b)        Managed the restructuring of the secondary education project to initiate decentralization of education sector management to the provinces.
(c)        Managed the development and supervision of the first decentralized secondary education projects in Indonesia with projects in Central Indonesia and East Java.
Fiji:     Led the preparation of an education sector analysis and the development of an education sector program.
Other Countries:         Led the supervision of education projects in Solomon Islands and Vanuatu and processed a PHRD grant for Western Samoa.
1987-91:          Led the education sector teams for Cape Verde, Burkina Faso, The Gambia, and Guinea Bissau.
(a)        In Cape Verde, developed an education sector program for the country. At the request of the government led a team that revised and expanded a project focusing on establishment of a teacher training college to a major sector reform program. This included introduction of strategies to promote enrollment and improve quality in small communities. This resulted in the first Bank financed project for Cape Verde.
(b)        In Burkina Faso managed and developed education sector programs for the country. Led the preparation of a primary education sector project which focused on increasing the enrollment rate for disadvantaged rural children and girls. Also led the preparation of a sector study on secondary and higher education, in partnership with a national team and developed projects for the two sub-sectors.
(c)        Developed a primary and secondary education project for the Gambia.
1984-1987:      West Africa Projects Division. Countries worked on included – Nigeria, Guinea Bissau, Mali, Senegal, Cameroon, and The Central African Republic (CAR).
In Nigeria: – (a)           Led the preparation of an education sector study for Kano State.
Prepared an Agricultural Education Project for the universities of Ile Ife, Nsuka and Amadu Bello.
Prepared the economic analysis and education finance/policy simulation models as a member of task teams preparing projects for Mali, Cameroon, Central African Republic, Guinea Bissau and Senegal.
Government of Sierra Leone –
1977-84 – World Bank Education Projects.  Main tasks:-
1977:   Led a national team in carrying-out a national sample survey of social development needs.
1978:   Managed the establishment of a Training College for Rural Development workers using the results of the survey.
1979 - 84:        Led a national team in the preparation of an education sector study under the then World Bank/UNESCO Cooperative Program.
Supported the Project Director by taking first line responsibility for the implementation of the Second Education Project and preparation of the Third Education Project. In relation to the Second Education Project, maintained contact with the Ministries of Education and Finance as well as the institutions involved in the project to ensure effective execution of the components by developing work programs and supervising national and international consultants, including procurement specialists and consultant architects and engineers jointly with the Project Architect.  Achievements included (i) developing the planning capacity of the Ministry of Education through staff training and provision of short-term consultants, staff training and construction and equipment of new offices; (ii) the establishment of the Science and Technology Department at the then Milton Margai Teacher Training College and the establishment of the Institute of Public Administration and Management (IPAM) under the University of Sierra Leone.
Led a national team in the preparation of an education sector analysis, financed under the then World Bank/UNESCO Cooperative Program.  This formed the basis for developing the Third Education Project.  Preparation of the study by a national team with oversight by the UNESCO Education Finance Division was a successful innovation. The report was adopted by both the World Bank and UNESCO and published in a UNESCO series.  National Team members enhanced their skills substantially and moved on to greater responsibilities nationally and internationally.
Subsequent to this, set up and managed all the arrangements for the preparation of the Third Education Project. This included managing task teams made up of staff of the Ministry of Education, and national and international consultants in a wide span of areas including curriculum development, textbooks provision, teaching methodologies, capacity development and construction.
1971-73:          Social Development Officer, Southern Province – Managed community and social development programs in the province covering four districts.  Activities included, community development, services to the disadvantaged including provision of primary health care using mobile health clinics. In this capacity participated in the local government reform program in 1972.
Various: University of Sierra Leone -  (a)       Taught Sociology of Education to graduate students in the education department.
(b)        Participated in establishing the Manor River Union Training and Research Board
Mid Seventies: Member of the Board of Ford Foundation for West Africa.
[1] Many of these operations spanned both fiscal years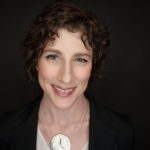 M.A.            Clinical Psychology, Indiana University of Pennsylvania, 2016
A.B.D.      Sociology, University of Wisconsin-Madison, 2009
Study Abroad: Short Course on Gender and Social Change in Ghana
M.A.         Sociology, University of Minnesota, 1999
Thesis:  Mothers and Heroes Serving Emergency: An Ethnography of the Red Cross
Psychology/Sociology, Wesleyan University, 1996
Study Abroad: Université de Paul Valery (Montpellier, France)
Domestic and Sexual Violence Services, 2016-current
Research Consultant:  Designing research methodology and survey instrument to evaluate Power Up, Speak Out!, a middle school healthy relationships program aimed at reducing teen dating and bullying.
Applied Research Lab, 2014-2016
Research Consultant: Advised students and faculty on quantitative and qualitative research, instrument design and data analysis (Qualtrics, SPSS, and NVIVO).
Beartooth Electrical Cooperative, 2013
Consultant: Created outage database and organized Town Hall meetings.
UNICEF, 2012
Research Consultant: Provided technical support to ensure education data quality and application, and updated UNICEF global education databases.
United Nations Development Programme, 2012
Research Consultant: Analyzed data and developed charts to illustrate key political, social and economic development messages for the Arab Human Development Report Statistical Supplement.
UNICEF, 2010-2011
Statistics and Monitoring Specialist-Education:
Produced all education statistics related UNICEF publications
Analyzed household and administrative education data to inform UNICEF education programming
Provided data quality assurance
Maintained UNICEF global education databases
Organized inter-agency meetings on education data
Advised inter-agency work on education and gender data
United Nations, 2009-2010
Associate Population Affairs Officer:
Researched, documented and assessed national population policies for the flagship bi-annual World Population Policies (WPP) publication.  Subjects included:  population growth and structure, family planning, maternal and infant mortality, HIV/AIDS, spatial distribution and migration, emigration and diaspora communities
Designed new population policy database
PA Consulting, 2008
International Research Consultant:
Conducted Gates Foundation HIV/AIDS initiative feasibility assessment of medical devices for adult male circumcision in South Africa
Evaluated administrative work processes for a change management initiative identifying $3 million annual savings for the International Trade Center, an affiliate of the United Nations (Geneva, Switzerland)
Conducted market research for heavy equipment rental and operations leasing (Cameroon, Africa)
Analyzed data and authored reports for various energy efficiency projects for clients including the State of Wisconsin, the State of California, major U.S. Utilities, and private companies
Institute for Research on Poverty, 2003-2004
Public Policy Researcher:
Developed questionnaire and authored focus group report for Child Support Development Evaluation (CSDE) which assessed the State of Wisconsin child support system for low-income families
Authored focus group report on child support and paternity
Macro International, 2000-2002
International Education Researcher:
Recipient of Macro International Professional Growth Award
Managed Demographic and Health Surveys (DHS) EdData (Malawi)
Trained interviewers and supervised fieldwork (Uganda)
Advised UNESCO on publication regarding the use of secondary education data for informing policy
Produced bilingual report on the demand for education in Guinea for use in government education policy-making
Analyzed education data, authored reports, and oversaw the production of activity materials and website
National Academy of Science, 1999
Health Researcher: Developed health behavior report evaluating links between health and behavior, the influence of the social environment, and interventions to improve health by modifying behavior and/or personal relationships.
University of Minnesota, 1998-1999
Business Networks Researcher: Analyzed and documented strategic alliance networks among 150 global technology firms and identified strategies of successful firms; presented findings at European Group for Organizational Studies Annual Meeting.
University of Wisconsin, 2004-2009
Teaching Assistant: Taught independent sections of Statistics, International Studies, American Families, Survey of Sociology, and Lesbian Gay Bisexual Transgender Studies
University of Minnesota, 1997-1998
Teaching Assistant: Taught 4 sections of Introduction to Sociology and assisted in the following courses: Advanced Sociology Seminar; Race, Class and Gender; American Race Relations; and Social Theory
SELECTED PRESENTATIONS AND POSTERS
Swope, K. & Genereux, A. (August, 2017).  Predictors of Adherence to Male Body Ideals and Hypermasculinity. Poster to be presented at American Psychological Association National Conference, Washington, D.C.
Genereux, A. & Swope, K. (August, 2016).  Ideal Male Body Types among College Students. Poster presentation at American Psychological Association National Conference, Denver, CO
LaPorte, D., Swope, K. & Genereux, A. (August, 2016).  Thin versus Fit: A Changing Female Body Ideal among College Students?  Poster presentation at American Psychological Association National Conference, Denver, CO
Genereux, A. (November 2010 and 2011). Measuring Education.  Columbia University, New York, NY
Genereux, A.  (October 2007). The Impact of Migration on African Fertility in France.  Center for German and European Studies 10th Anniversary Conference, Madison, WI
Genereux, A.  (April 2007). Gender in African Migration to France.  Spotlight on the study of gender at UW, Madison Department of Sociology, Midwest Sociological Association Conference, Madison, WI
Genereux, A.  (October 2005). Gender and Migration. European Association for Populations Studies Conference, Rostock, Germany
Genereux, A.  (April 2001). Schooling in Guinea. Comparative International Education Society Annual Meeting, Washington, D.C.
Genereux, A.  (July 1999). Identifying Strategic Alliances in the Global Information Sector, 1989-1998. European Group on Organizational Studies Annual Meeting, University of Warwick, Warwick, UK
Genereux, A.  (May 1999). Topic Selection and Research Design in Field Research.  Sociological Research Institute, University of Minnesota, Minneapolis, MN
Genereux, A.  (May 1998). Personal Character and Chemical Imbalance as Perceived Causes of Major Depression. Sociological Research Institute, University of Minnesota, Minneapolis, MN
Genereux, A.  (2007). A review of migration and fertility theory through the lens of African immigrant fertility in France.  Max Planck Institute for Demographic Research Working Paper.
Genereux, A. & Schaeffer, N.C.  (2004). Response Errors in Child Support and Paternity Questions: Parents Talk about Child Support in Focus Groups.  UW-Madison, Center of Demography and Institute for Research on Poverty Working Paper.
Malawi DHS EdData Survey 2002, (with National Statistical Office [Malawi] and ORC Macro).    Calverton, Maryland: National Statistical Office and ORC Macro, 2003.
Guide to the analysis and use of household survey and census education data, (with FASAF, UNESCO, UNICEF, and USAID). Montreal, Canada: UNESCO Institute for Statistics, 2002.
Uganda DHS EdData Survey 2001, (with Uganda Bureau of Statistics and ORC Macro).    Calverton, Maryland: Uganda Bureau of Statistics and ORC Macro, 2001.
Schooling in Guinea: Findings from the GDHS-II 1999 (with Ministère de l'Enseignement Pré-Universitaire et de l'Éducation Civique and ORC Macro).  Calverton, Maryland: Ministère de l'Enseignement Pré-Universitaire et de l'Éducation Civique and ORC Macro, 2001.